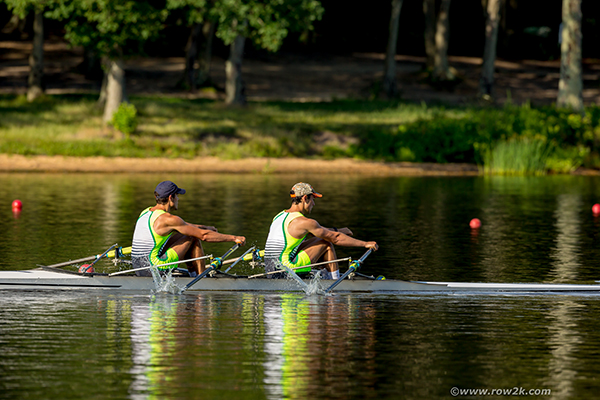 Nicholas Montalvo(bow) of Miami and Daniel Perez(stroke) of Fort Lauderdale won the National U23 trials in the heavyweight double and will represent the US in the u23 World Championships in Bulgaria 
on July 23.
 The trials were held in Mercer, New Jersey this past week.
Nick rows for the University of Wisconsin and did his high school rowing at the MiamiRowing Club, Daniel rows for Dartmouth and rowed for Pinecrest in high school.
The crew is being trained in a campaign led by Craftsbury in their Vermont facility.