Rowing is one of the fastest growing sports in the United States with over 20% growth in the past five years.
We invite you to grow with Miami Rowing Club.
As the oldest intercollegiate sport in the United States and one of the modern Olympic movement's premiere competitions rowing is universally regarded as the "ultimate team sport" making it perfect for companies across a variety of industries. The sport of rowing offers a rich history colorful traditions and an unparalleled reputation for demanding excellence and discipline beyond the boat and into all aspects of life. With an active youth development program in our community your sponsorship represents a collaborative and impactful opportunity for your corporate social responsibility program.
---
OUR TEAM, OUR FAMILY – COMPETITIVE YOUTH ROWING PROGRAM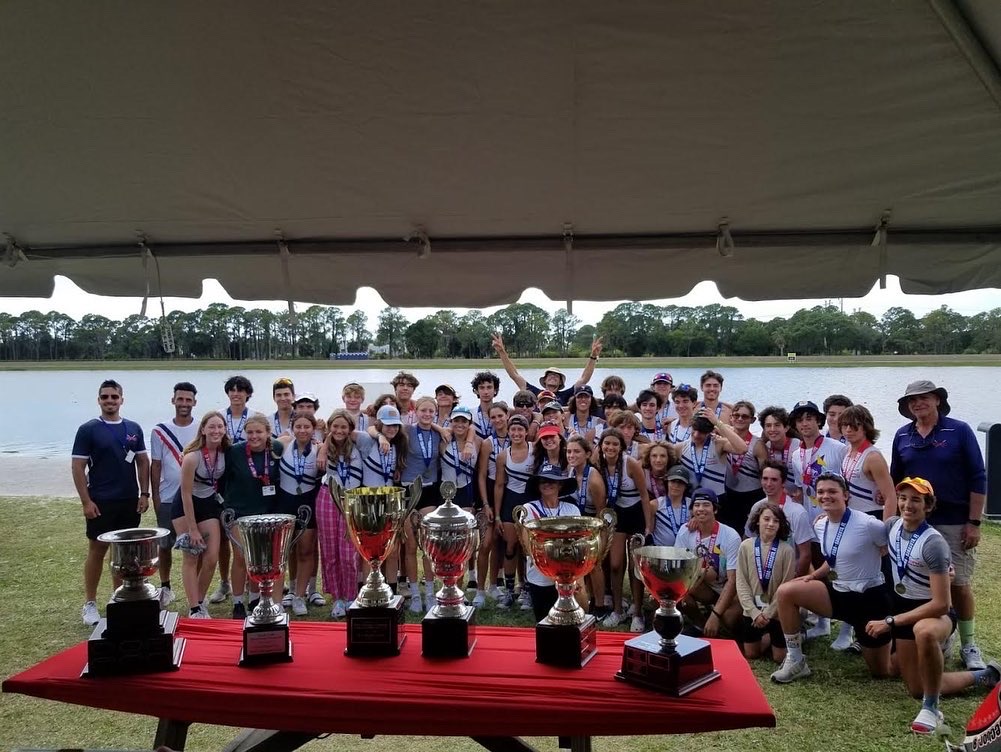 Miami Rowing Club is a powerful platform to showcase your brand to key audiences and stakeholders. Through press coverage, the web, social media, and through branding on the most effective collateral at our Boat House and throughout the year at Regattas, you can reach tens of thousands of high net worth individuals.
Promote your company to affluent niche sporting enthusiasts including entrepreneurs, CEO's, executives, professionals, media influencers, and the various friends, families and supporters of rowing at the local, state, regional and national level, through an internationally recognized and highly respected community resource founded in 1973 and recognized under the tax code as a 501(c)3 non-profit organization.
---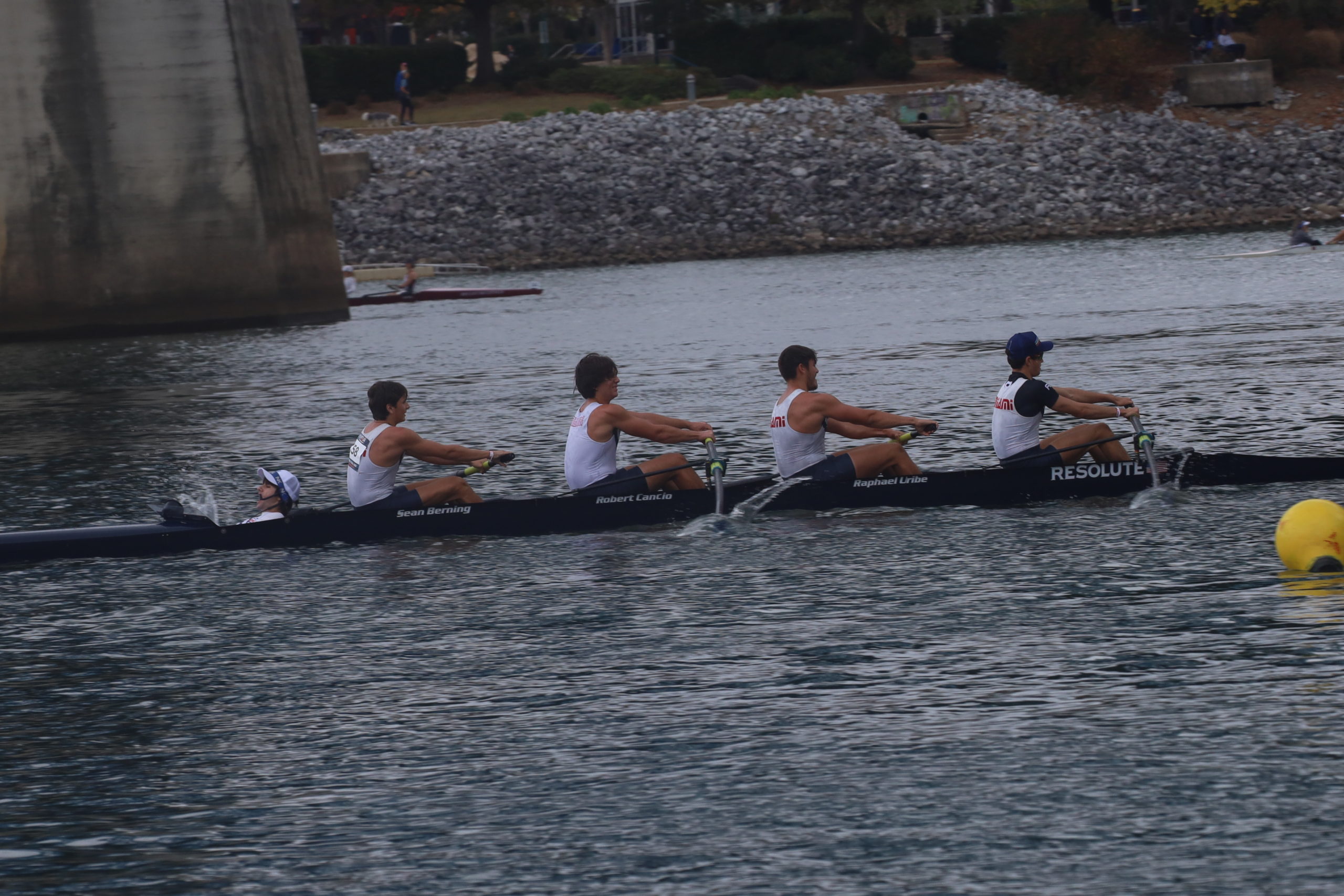 AS A CLUB, WE HAVE NO FINANCIAL ASSISTANCE FROM EITHER THE GOVERNMENT, OR SPECIFIC HIGH SCHOOL ATHLETIC PROGRAMS, SO OUR YOUTH PROGRAM PARENT COMMITTEE UNDERTAKES ALL FUNDRAISING ACTIVITIES IN ORDER ENSURE THE CONTINUITY AND CONSTANT IMPROVEMENT OF OUR YOUTH TEAM. OUR SUCCESS IS THANKS TO
COMMUNITY CORPORATE LEADERS LIKE YOU.
Your Sponsorship
Supports Our Youth
MRC Rowers are a wonderfully diverse group of students from all over Miami Dade County who have enjoyed decades of competitive success in State, Regional, National, and International Competitions.
2021-2022

In the 2021-2022 season, MRC again triumphed at the local, state, regional, and national regattas, with a best-ever record of 17 medals won at States, 8 Gold Medals, 5 Silver Medals, and 4 Bronze Medals.

Southeast Championship was another great success, where we medaled in several events. 

At Club Nationals, MRC went with seven boats, and we won a Bronze Medal and placed five boats in the top 12 in the country.

The Summer National Championship was the best result ever, where we won several golds, silver, and bronze medals in U-23, U-17, and U-19.

We finished the fall 2022 Season winning one Gold Medal in the prestigious Head of the Charles, a first in MRC history.  

The head of the Hooch 2022 was another excellent performance with 5 Gold Medals, three silver, 3 Bronze, and the second highest team points.

Head of the 941 in Sarasota, 2 Gold Medals, 6 Silver Medals, and 2 Bronze Medals.

We finished the fall with one incredible result in the Fall Sprint with 19 Gold Medals, 12 Silver Medals, and 3 Bronze Medals.

Three rowers from MRC, representing Puerto Rico, qualified for the World Junior Championship in Varese, Italy and another one from Mexico also participated, representing Mexico.

Three rowers from MRC, representing Puerto Rico, qualified for the World Junior Championship in Varese, Italy and another one from Mexico also participated, representing Mexico.

Recently we participated in the Pre-Central American Games in Mexico, and we qualified five boats with four rowers from MRC, representing Puerto Rico.
MRC helps rowers create a resume worthy of their personal choices for University Admissions
MRC's Youth rowers have been recruited to row for top Division 1 Collegiate programs such as: Brown, Cornell, Columbia, Dartmouth, Pennsylvania, Princeton, Syracuse, The US Naval Academy, Wisconsin, MIT, Northeastern, Boston University, Boston College and many more.
Supports Our Infrastructure costs
Regatta Costs: State, Regional, National & International
Food &Beverages for Regattas
Transportation
Team Building
Equipment Upkeep and Maintenance
Boathouse rental
Press, Media and Social Media
Promotions
Photography
Coach Development/Training
US Rowing Convention (Fees and Travel expenses)
---
overall sponsorship benefits
Reach your target demographic
MRC Rowers Compete at the most prestigious regattas in the county, state, region and nation with tens of thousands of athletes and spectators
Each year, MRC hosts, the Miami International Regatta (MIR), the most prestigious local regatta, drawing over 2,000 visitors to Virginia Key and our Boat House
Opportunity to reach niche affluent athletes, parents, and spectators throughout the year and over the course of 10 – 12 away regattas
Opportunity to promote to the hard to reach 14 – 22-year-old high school and college students and families at events in their area of interest
Opportunity to engage with high net worth rowing community
Opportunity to establish a long-term relationship with a sport which is growing at every level
EXTEND YOUR BRAND NAME USING MIAMI ROWING CLUB NETWORK
Access to MRC followers on Facebook, Twitter, and Instagram
1/2 Million Social Media Impressions
Access to MRC followers on https://www.miamirowing.org/
50,000 spectators see our branding at regattas each year
Access to larger social media impact through MRC participation at state, regional, national and international regattas, for example:

Head of the Hooch, one of the world's largest rowing regattas, with 2,000+ boats racing over two days.  Participants come from over 200 different organizations and crews from 27 different states and teams from the UK, Canada, Germany, Sweden and Australia. With an estimated the economic impact of the Hooch over 5 million dollars.
Head of the Charles, Boston, is the world's largest two-day regatta, with 11,000 athletes from 25+ countries, 2,000 volunteers, 1 million+ unique web site visitors, 5.5 billion+ global media impressions reach a $7+ million advertising equivalent
---
SIX SPONSORSHIP
501(C)3 DONATION OPPORTUNITIES
Miami Rowing Club sponsorship packages are all hand tailored to fit your needs, and fall into the following three main corporate benefits packages: